It's time to start the print revolution in minecraft. Bilbiocraft takes minecraft publishing to a whole new level, introducing the printing press and changing the way books work forever. Or at least until you uninstall the mod.
Originally little more than a book storage mod, Bibliocraft's base purpose is to provide you with more places to put your books. The Bilbioocraft bookcase can store sixteen books to a shelf, and the Bibliocraft desk can store nine books.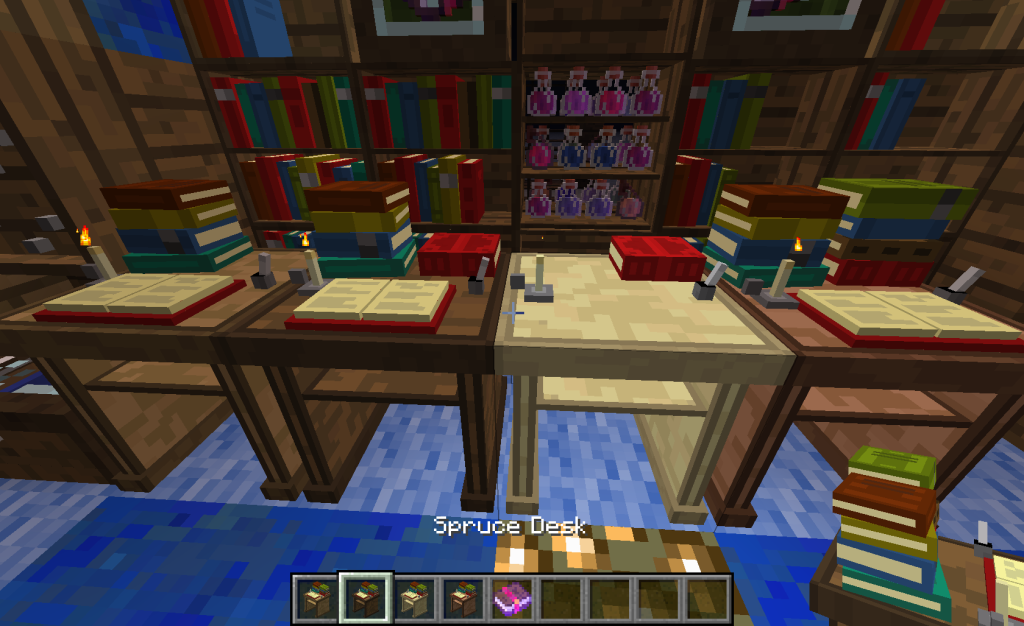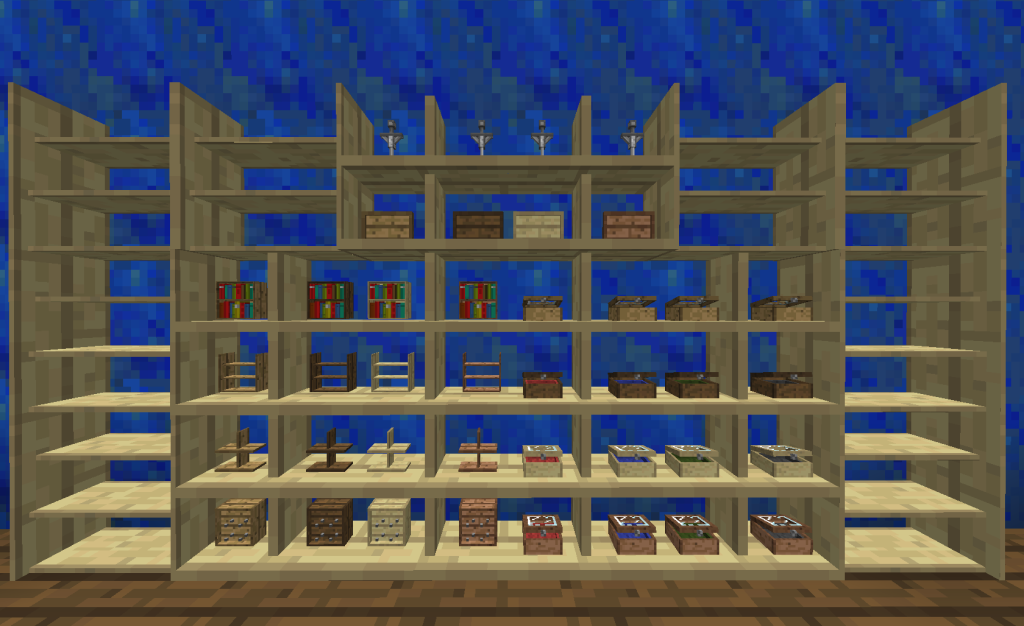 But wait, there's more! Bilbliocraft now comes with minecraft modular shelving! Display cases allow you to show off your hard won items without having to shove them into a chest where nobody will ever see them – and there's even more in the form of potion shelving and armor mannequins, so you can pick your potions off the shelf and admire your handcrafted armor whilst you wander around in your base wondering what to do next.
Bilbliocraft's display units (desks, shelves, display cabinets, tool racks and more) are all made in four variations to correspond with the four wood types in the base game. Which means that this mod is not only hugely functional from a display and storage perspective, it's also one of the best mods out their for decorating and customizing your minecraft home.
Minecraft Printing Press

A word on the printing press function of this mod, because it's super cool. The printing press allows you to make copies of signed books, which can then be disseminated throughout the land. Open up a library, or start a Testificate literacy program.
This mod is Forge compatible and tries to be compatible with other mods, however there may be some conflicts. For more details, and bibliocraft recipes, check out the official thread.
Check out Bibliocraft on the Minecraft Forums!
Related Posts